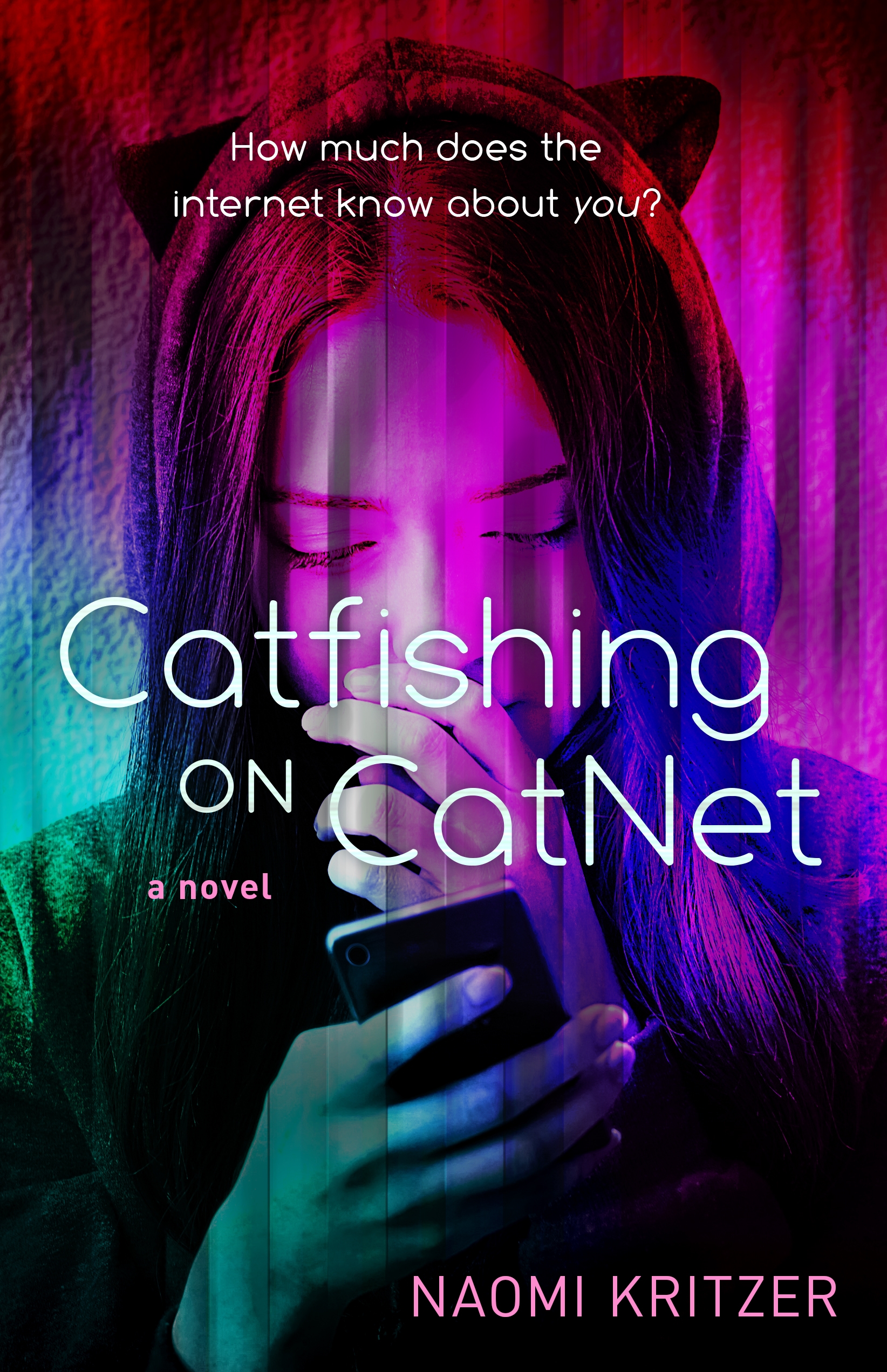 Title:
Catfishing on CatNet [electronic resource] : A Novel
Description:
A Kirkus Reviews How much does the internet know about YOU? Catfishing on CatNet is a surprising, heartfelt near-future YA thriller by award-winning author Naomi Kritzer, whose short story "Cat Pictures Please" won the Hugo Award and Locus Award and was a finalist for the Nebula.At the Publisher's request, this title is being sold without Digital Rights Management Software (DRM) applied.
Publisher:
Tom Doherty Associates,
Digital Format:
cloudLibrary EPUB
Author Notes
Naomi Kritzer is an American writer and blogger, born April 23, 1974 in North Carolina. Her work includes two novel series Dead River, and Eliana's Song. Her first short story, Faust's SASE" was published in 1999 and she has published over twenty more. Her short story, Cat Pictures Please, was published in 2015 and won the 2016 Hugo Awards for Best Short Story and a Locus Award for Best First Novel.
(Bowker Author Biography)
School Library Journal Review
Gr 8 Up--Steph can't remember the last time she lived somewhere more than a few months. Her only solace is the online society CatNet where people chat and post pictures of animals. However, one of her seemingly innocent CatNet acquaintances, CheshireCat, knows everything about Steph and the online community. They know where everyone lives, what their hobbies are, and can probably even hack into their computers. CheshireCat is an empathetic cognizant AI, and when a harmless prank in the real world leads Steph down a dangerous rabbit hole, CheshireCat may be the only friend able to help. Kritzer envisions a not-to-distant future in which coding and ethics are combined to create an AI with attachments to humans. Providing a new twist on AI's, the promising setup initially falls short. Lacking underlying tension, Steph's introduction to a new town moves sluggishly, though alternating chapters between Steph, CheshireCat, and the CatNet group chat help pick up the pace as the perspectives switch more frequently later on. Feeling quite human at times, the sentient AI is easily lovable and fits in perfectly with their human friends. Aside from a few obvious mistakes the characters make when dealing with tracking and hacking, readers will root for Steph and her inclusive CatNet cohort to succeed. VERDICT An intriguing concept that is a good pick for larger libraries and readers captivated with unique AI tales.--Emily Walker, Lisle Library District, IL
Publisher's Weekly Review
In this thoughtful near-future techno-thriller, a sentient AI that secretly runs an online community dedicated to animal pictures befriends a lonely young woman who's spent her life fleeing her violent stalker father. Unable to make any lasting connections in meatspace, Steph, 16, has found a sense of community and acceptance on CatNet, unaware that the admin, CheshireCat, isn't human. When she and her mother move again, this time to a tiny Wisconsin town, Steph doesn't expect to be there long, and she definitely doesn't expect to make friends, but ends up with kind and witty IRL companions, such as artsy Rachel. After attempting to help the solitary teen, CheshireCat reveals their true nature, then goes offline, propelling Steph and her friends to uncover the dark secret lurking in her family's past. Alongside the uplifting message about inclusivity, diversity, and found family--characters of various ethnicities identify as gay, bisexual, nonbinary, asexual, and still exploring--Kritzer's take on a benevolent AI is both whimsical and poignant. An entertaining, heart-filled exploration of today's online existence and privacy concerns. Ages 12--up. (Nov.)
Kirkus Review
Dual narratorsa cat picture-loving AI and a teen with a dangerous pastdevelop a friendship.Steph's spent her whole life constantly on the move, never in one town or school long enough to make friends, as her mother keeps them carefully hidden from Steph's abusive father. Her realest connections are her online friends from an internet community called CatNet. CatNet is secretly run by one of those friendsusername CheshireCata powerful AI that uses the community for cat pictures and to counter loneliness. When Steph and her friends hack her new school's sex ed-instructing robot (to give actual, correct answers to questions instead of "You'll have to discuss that with your parents!"), the resulting hilarity and scandal attract unintended media attention, leading to worries that Steph's father will be able to use the story to find them. Preemptive digging into her father reveals worrying inconsistencies in what Steph thinks she knows, kicking off a tense, fast-paced thriller storyline. The believably applied near-future technology grounds the wilder plot elements. The personhood elements of the AI narrator's story complement identity themes among the cast at largethough the new town is nearly all white (with one biracial black/white character), the characters offer positive, realistic LGBTQIA+ representationespecially nonbinary identities and characters still exploring their identities. Refreshingly, the characters also feel like generally-woke-but-still-imperfect humans. Wickedly funny and thrilling in turns; perfect for readers coming-of-age online. (Thriller. 13-adult) Copyright Kirkus Reviews, used with permission.
Booklist Review
Steph's life isn't easy. Her mother keeps moving her from town to town every few months to evade her father, who may or may not be a dangerous kidnapper. Meanwhile, Steph finds friendship in an online forum for cat-lovers, known as CatNet. But after she moves to New Coburg and manages to find some real-life friends, she gets involved in a hacking prank that goes awry. In the aftermath, Steph begins to find out more and more disturbing information about her past, and her father just might have enough information to track down her online friends and maybe even her. Although the narrative style seems to struggle with understanding what it wants to be (the AI's introspection is a bit too on the nose), Kritzer manages to keep the plot from going entirely over the top. In her first foray into YA literature, she explores social anxieties around technology and automation, artificial intelligence, and gender and sexuality, all while also providing readers with a captivating and mysterious near-future thriller.--Rob Bittner Copyright 2019 Booklist